TO-REE-NEE WOLF
(Professor Lenore Kae)

To-Ree-Nee began acting at the Providence, Rhode Island, Free School and went on to do roles with the Young Shakespearean Theatre while in high school. She began studying ballet, modern and jazz at the age of 14, and was already playing guitar.
At 16, she began to perform professionally as a singer/songwriter, appearing at venues adjacent to the Newport Jazz Festival, and soon was opening for the likes of Larry Coryell, Brownie McGee and Sonny Terry, performing her own material.
After studying illustration and painting at the Philadelphia College of Art, To-Ree-Nee threw the I Ching and undertook a life-changing journey to the Southwest, ending up in Tucson, where she has worked with Arizona Theatre Company, Ododo Theatre Company, and Amerikan Hoo-Doo Theatreworks.
In 1993, she traveled as Artist-Ambassador to Pecs, Hungary—sister city to Tucson—where she conducted master classes in performance and painting.

She has also appeared in Tucson productions at AKA Theatre, Borderlands Theatre, Arizona On Stage and Beowulf Alley, as well as at the Invisible Theatre, which also presented her one-woman show, "Walking Between Worlds", in 2003. More recently, she has studied acting with Phil Bennett.

As a dancer, To-Ree-Nee was seen in the Great Performances broadcast production of Bill T. Jones/Arnie Zane Dance Company's "The Last Supper at Uncle Tom's Cabin/The Promised Land", and has been a guest artist with ORTS Dance, Liz Lerman, and R. Carlos Nakai.
In addition to being an award-winning visual artist who has won multiple commissions for public art projects, she is currently recording her first album of original songs, which will be released soon.
PHILIP G. BENNETT
(the Comte de Bussy)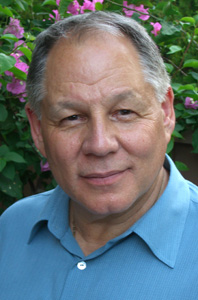 Philip G. Bennett is an actor, teacher and director; the Founder and Artistic Director of the Bennett TheatreLab and San Francisco Theatre Academy. He is a graduate of the American Stanislavski Theatre in New York City, where he was Assistant Artistic Director to Sonia Moore, Russian émigré actress from the Third Studio of the Moscow Art Theatre. Philip has created and performed such characters as Lopachin in Chekhov's "The Cherry Orchard", Cabot in Eugene O'Neill's "Desire Under the Elms", and King Alonso in Shakespeare's "The Tempest."

Mr. Bennett is internationally recognized as a certified instructor of the Stanislavsky System's ultimate technique: Active Analysis through Physical Actions. He has incorporated into his teaching and directing the theories and practices of Polish director, Jerzy Grotowski; as well as of Peter Brook and Cicely Berry of the Royal Shakespeare Company. For the last 40 years he has researched and re-integrated into the Stanislavsky System the spiritual principles of Raja Yoga which were omitted by Soviet Marxist revisionists in the 1930's. He is a three-time recipient of the prestigious Hollywood DramaLogue Award for Best Direction.
Mr. Bennett acts, teaches and directs in Tucson, Arizona, where he has founded the TheatreLab and Conservatory, a three-year professional actor training program.
www.theatrelabconservatory.com
CYNTHIA JEFFERY
(Marguerite, daughter of the Marquise)

Cynthia graduated from Arizona State University in 1982 with a Bachelor's Degree in Theatre Arts.  She lived in Hawaii for 15 years where she owned and operated "Wide Eyed Theatre", an after school program, and coproduced three videos on Teen Crime Prevention with her husband, Tobin. She has worked as a DJ for "K-Hawaii's Rock N' Roll" and earned 4 Tiki Awards for Best Actress in such shows as "A Streetcar Named Desire" as Blanche, "Macbeth" as Lady Macbeth, "Crimes of the Heart" as Meg and "Beyond Therapy" as Prudence.
In Tucson, she received MAC nominations for "Relatively Speaking" as Sheila and "No Exit" as Inez and won recognition for her role as Amanda in LTW's "The Glass Menagerie."  Her favorite roles include Flora in "Humble Boy" and Mag in "The Beauty Queen of Leenane." Her film credits include "The Lost River", "The  Greening of Eritrea", "Spin", "Animal Planet's I Shouldn't be Alive" and "Finley Wade."
DEBORAH GORDON
(Rebecca Kimball / the Marquise de Sevigne)
Trained at The St. Felix St. Playhouse and The Henry Street Playhouse in the 1950s with unsung and wonderful teachers, Deborah performed on WNYC radio throughout high school while also performing at New York City playhouses. She majored in theatre at Brooklyn College, and as an adult trained with Philip Burton and toured in his production of "Battle of the Sexes" in the early 1960s, prior to appearing in the original off-Broadway production of "MacBird!"
An invited member of The International Association of Theatre Arts, Deborah was honored to perform with them both off-Broadway and in their summer stock company in Denver and Aspen, Colorado, for several seasons, during which she appeared in classics of world theatre directed by European and Chinese directors invited to train American performers in the classical traditions of their own countries.
She studied mime with Etienne Decroux and Alvin Epstein, wishing at one point to become a mime. She was a member of the opening season of The Long Wharf Theatre in New Haven, Connecticut.
Although she retired from acting professionally in the 1970s, she has been convinced to appear in "The Marquise Project" in the dual role of the actress Rebecca Kimball and the Marquise de Sevigne.
ERIC SCHUMACHER
(Bryce Marsden)
Originally from the San Francisco Bay Area, Eric was first introduced to acting when he was six years old by his parents, noted actors Joan and Paul Schumacher, who instilled their love for the classics in him and trained him in a variety of master techniques in the art of acting.  He subsequently studied with other great teachers in the arts of theater, film, and voice acting.
 
Eric is also an experienced director and producer and recently produced an epic science fiction web series which will be released soon. He is currently in development on three more web series and several feature films.
Currently, Eric is President of the Board of Directors of the Independent Film Association of Southern Arizona, a 501(c)3 nonprofit organization, and he has led the organization to a period of unprecedented growth.
Among Eric's favorite theater projects was a co-leading role in the award-winning fourth national production of Stephen Adly Guirgis' "The Last Days of Judas Iscariot", where he first worked with To-Ree-Nee Wolf.

More info about Eric can be found here: www.imdb.com/name/nm2888644/
JONATHAN NORTHOVER
(Charles, son of the Marquise)
Jonathan first appeared on stage in London at the Tricycle Theatre's production of "Are You Now…?" by Eric Bentley.  In the U.S. he has appeared in numerous stage productions, including as Katurian in "The Pillowman", Ralph in the award-winning "Frozen", as eight characters in the acclaimed "Stones In His Pockets" and as part of the Arizona Theatre Company production of "To Kill A Mockingbird".  His U.S. film roles include "The Frankenstein Syndrome", "Method" and "Red 71" and he appeared in the online television series "Crewing Up" and "Off Key". Most recently he played a lead character in a new SIMs Medieval video game for Electronic Arts. 
LILY DELAMERE
(the young Marquise)
Lily began her training at an early age at the Walden Theatre Young Conservatory in Louisville Kentucky, where she got the opportunity to study and perform classics from Shakespeare to "Antigone" to "The Grapes of Wrath." After moving to Tucson, she appeared with Catalina Foothills High School's Falcon Players in their productions of "The Rimers of Eldritch" and "A Midsummer Night's Dream", as well as in regional theatre competitions.
She has gone on to study acting at the University of Arizona and the Bennett Theatre Lab, where she trains in the Stanislavski method of physical actions. Lily has appeared in feature films such as "Jackrabbit Sky", "Curved", and "First Shoot the Lawyers", and in numerous shorts and student films. Passionate about acting, Lily plans on doing as much as she can to gain more performing experience and to grow in her art.